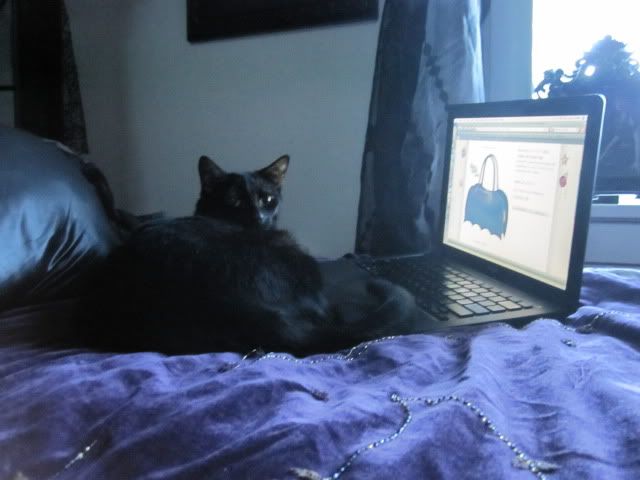 In the past few days I have been nominated by 3 lovely bloggers-
A Mortal Doth Approach
,
The Neo-Victorian Parlour
, and
The Walrus Room
...so I figure I should finally do one of these!
I should warn you that one of my cats is currently lying across my arms and part of my keyboard, so my spelling may be drastically off.
So, seven random facts about me...
1. I am a natural redhead, and despite popular assumption, I am not Irish (I'm half Finnish actually).
2. I have lived in 5 different cities.
3. 3 of my great-great-great uncles died on the Titanic.
4. Despite my general loathing sports and being in the sun, I am quite proficient at horse-back riding, kayaking, and swimming.
5. I'm a vegetarian.
6. I am a much bigger nerd than I let on. Even my boyfriend didn't know until after several months of dating.
7. Bittersweet/black colorways of sweet prints are my secret weakness (not so secret anymore!).
Aaand I nominate...
Aristocratic Elegance of
Aristocratic Elegance
Duskrose_Dreaming of
The Midnight Ballroom
Akumaxkami of
Les Fleurs Noires
Kaitlyn of
If Alice Were Into Platforms