Since the theme at EGL this month is to show off our lolita wardrobes, I thought I'd join in. I've spent the past 2 days doing alterations to lots of things in my wardrobe, including turning a cardigan into a bolero and a JSK into a skirt, so it's especially timely.
I don't have any brand besides a Black Peace Now bolero, so I don't really have much to brag about besides my wardobe's relative largeness. As I've said before, I'd prefer to have 3 offbrand dresses that fit me and look nice, rather than squash myself into Moitie.
My wardrobe currently contains:
8 JSKs
13 OPs
10 Skirts
6 Cutsews
8 Blouses
And way to much jewelry to count.
My grand tally feels good! Everything I have I bought with my own money or made myself.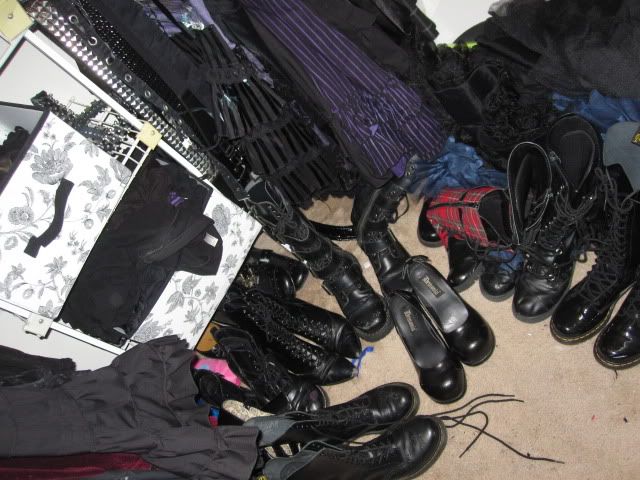 Accesories and jewelry: