We assembled at the Egyptian 24 to buy tickets, and quite unexpectedly ran into a group of ninjas! They were dressed up to see The Warriors Way.
Once we'd snagged a few photos with the ninjas, we went off to get something to eat. The food court had a tree with snow falling from the ceiling above it (fancy!). Afterward, we wandered around and shopped a bit, I got 3 kinds of spider earrings from Claire's for $1!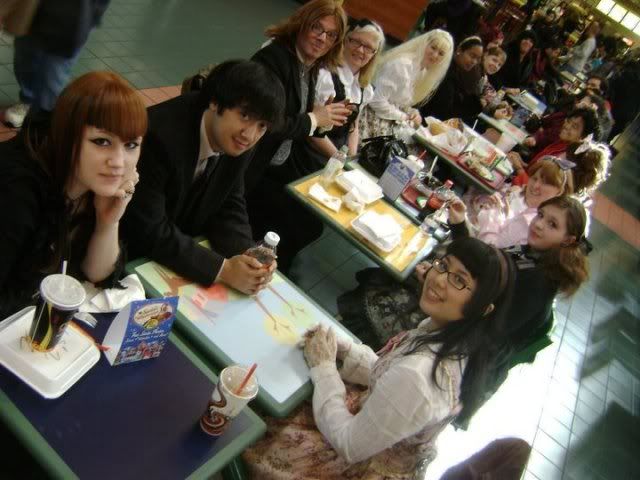 Then we took more group photos!
The movie itself was very charming! It definately fits in the with 2-D animation princess movies. Flynn, the love interest/ male main character, mostly because his endearing roguish antics reminded me of Miguel from Road to El Dorado. My only issue with it was with the animation style- the textures were too realistic for the style of animation. For example, super realistic eyebrows and eyelashes on a very cartoony face looks...odd. But clothing and surroundings were fine, it was really mostly their hair/facial hair.
And finally, better outfit shots taken at home :)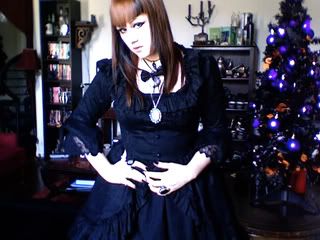 Outfit Rundown:
Coatdress: F+F
Skirt: Retroscope Fashions
Boots: Bolero
My next post might be a while, my first sophmore semester ends next week and I have final projects to finish and essays to write. Wish me luck!