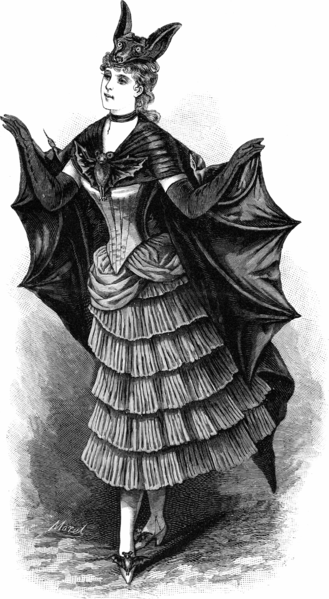 The Dark Victorian...yet another Lolita blog.
Yes, yes, everybody's doing it. Unfortunately, I feel that that the Dark Side has not been fairly represented in this trend. Sure, sure, there are a few Gothic Lolita blogs here and there but it seems to me even my old favorites have gone into the light!
So, my intention in creating this blog, whether anyone reads it or not, is to post what I want to see out there in the blogosphere.
I am a lifestyle Gothic Lolita, I wear sombre tones and victorian inspired coords nearly everyday, and decorate my life in a similar fashion. So, in addition to ramblings about fashion, you'll be seeing tutorials on spooky home decor and how to have a victorian parlor on a budget.
SO, about me. Personally, I love to see the blogger. I don't mean spamming every single post with photos of themselves, or hearing about their romantic troubles instead of Moitie's recent releases, but I do enjoy seeing peeks of who's behind the blog now and then.
Thusly, I will include a few photos with my written introduction.
If it wasn't already clear enough, I'm a gothloli through and through. I got into lolita fashion through being a romantigoth (a subset of western goth). While I enjoy admiring other Lolita styles, you're only going to catch me in a red dress at the cheeriest. I get all melty inside at anything dark and victorian (hence the titles of the blog). I am inspired by the Rococo, Renaissance, and Elizabethan eras.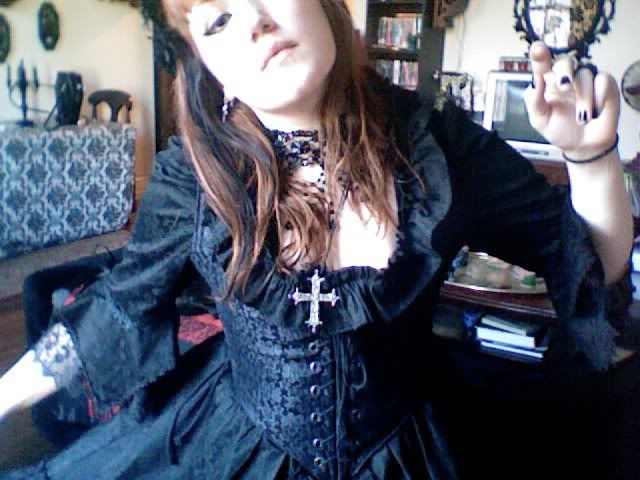 A little about my life outside lolita:
I am an illustration major at an art college in Baltimore. I live in an apartment in a lovely historic district with 3 cats, 2 rats, 1 hedgehog, and my cyber/industrial goth roommate. Emily Post used to live in this building too, actually (I'm afraid I'll upset her ghost if I slam a door or talk with with my mouth full). I collect horror movies and vampire novels (I have 158 of the latter). My passions outside fashion are art, literature, history, and mythology/folklore. I'm Finnish American and am a natural redhead. Want to know anything else? Just ask!