The craziness of Otakon has subsided, I've slept about 15 hours, and the photos are trickling in. It was a great weekend! So much happened in so little time, it makes one's head spin a bit. In spite of it being my first Otakon as a single lady since I first went with my best friend 5 years ago, I had an awesome time. My friends are amazing (and make great mixed drinks).
Friday, I wore Pirate Lolita!
Unfortunately, I didn't get very good photos of my outfit (but I did meet a Dalek). Regardless, it was a fabulous day. I met the designer of Alice and The Pirates at their booth in the Dealer's room, and the fashion show was especially great this year. Morrigan NYC's new prints are loooove.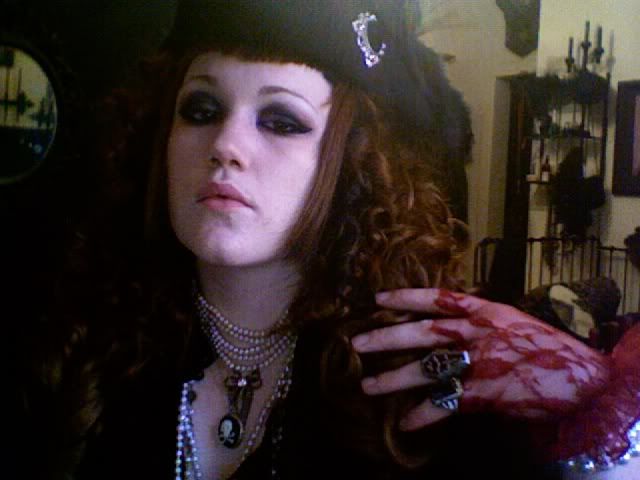 Tricorn: Thrifted, Decorated by me.
Jewelry: Alchemy Gothic, Kohl's, Hot Topic.
Skirt, gloves: FanPlusFriend
Corset: Louise Black
Tights: Sock Dreams
Boots: Pleaser
Saturday, I wore Gothic Hime Lolita.
I got much better photos of this coord because Kimmah was there with her amazing camera skills. It was another fun day of wandering around and meeting up with friends, the most notable event was le Swap Meet. I sold lots of things and bought 3 items for myself- a Metamorphose OP, Innocent World Socks, and a pair bloomers. Later that night, we watched Gothic Lolita Psycho. It was honestly the weirdest, most nonsensical movie I have seen in a very long time.
I also found a cute Link cosplayer ;D
JSK: Surface Spell
Bolero, Tiara: Thrifted
Socks: FanPlusFriend
Shoes: Payless (ribbons added by me)
Jewelry: Vintage, Charlotte Russe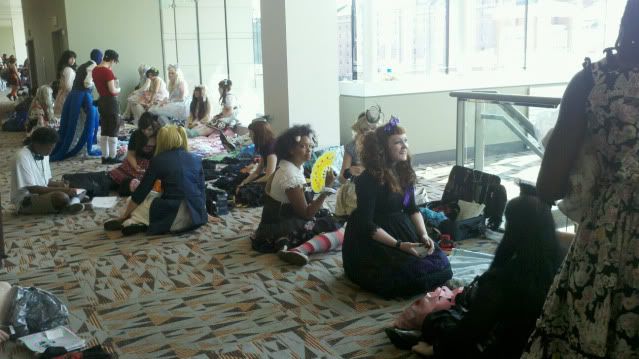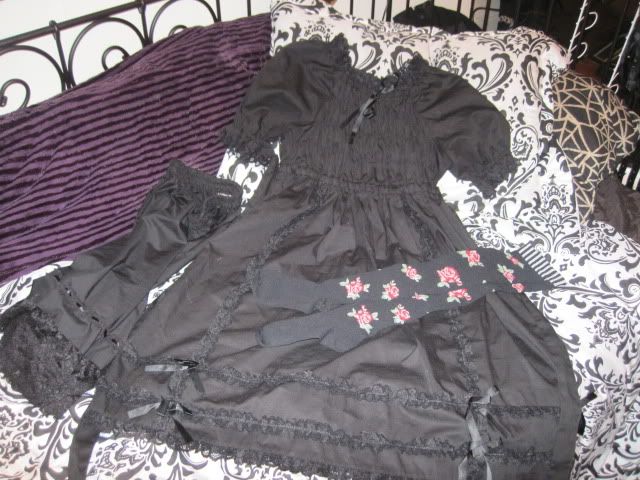 Sunday, I didn't get any photos because I was in a bit of a rush that morning, but I wore my new Blacklist victorian chiffon blouse, a black and purple highwaisted bustle skirt, and all my bird skull jewelry. It was a pretty low key day, we only stayed a few hours. And then I went back to my apartment and slept for a very, very long time.
On an unrelated note, my mother just gave my a piece of actual Victorian Era mourning jewelry, a cameo carved from jet, that belonged to my grandmother. She also passed onto me a variety of fascinators and other jewelry.