So, I moved last month (I have uncanny timing for moving during the hottest weeks of the year) from the apartment my roommate and I shared, to a studio with just myself and my cats. It's only a couple blocks away (so I can still walk to college) and in a historic townhouse, like my last place. Though, sadly, Emily Post did not live in this building as well. I'm adjusting to the downsize, but so far, I've found it quite cozy. I even have a claw-foot bathtub! I've decorated it in a predictably "lifestyle gothic" way, let me show you...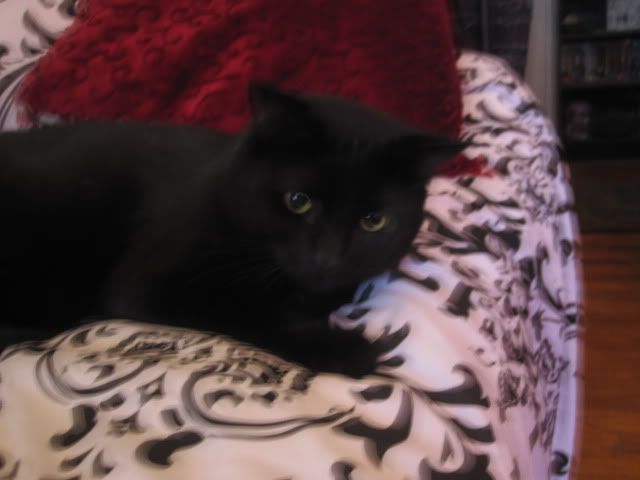 Ophelia and Byron being kitty bookends.
I don't have room in my closet to hang all my dresses, so I moved my favorite pieces into the corner of the main room.
To better use the space, I divided it with my bookshelves to make a hallway of sorts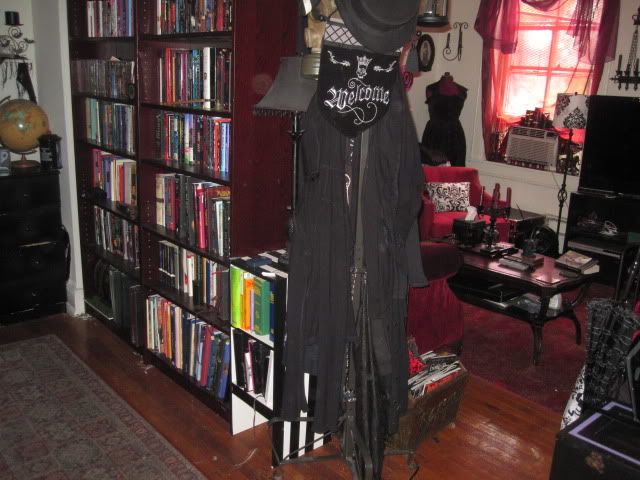 I also have a bathroom and a kitchen, obviously, but neither of them are terribly glamorous at the moment. I still need to acquire more wall shelves and such before I can get them properly organized.
I'm in love the with "cloud" of frames going on above my bed, I've actually added more to it since taking these photos. Many of the pictures are actually invites to gallery shows my artwork has been in.