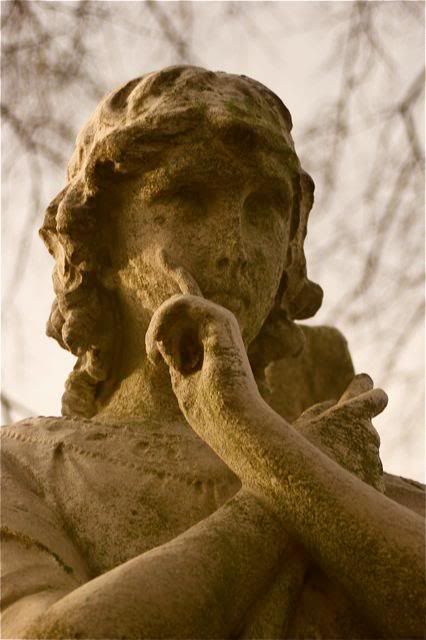 Greenmount Cemetery is one of Baltimore's oldest cemeteries, and it's built like a fortress, with a castle-like main entrance and surrounded by enormous stone walls and trenches. It also has one of the most unique octagonal chapels in the world. There are tons of interesting graves in a variety of styles and often featuring complex Victorian symbolism.
So, a few weeks ago, I woke up at the crack of dawn to shoot in my favorite cemetery with one of my favorite photographers. I'd glad I did, I think the photos turned out well, and it was a beautiful day to walk around and enjoy this unseasonably warm winter.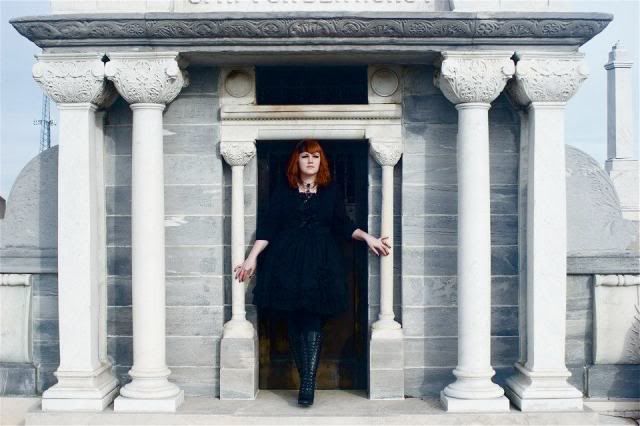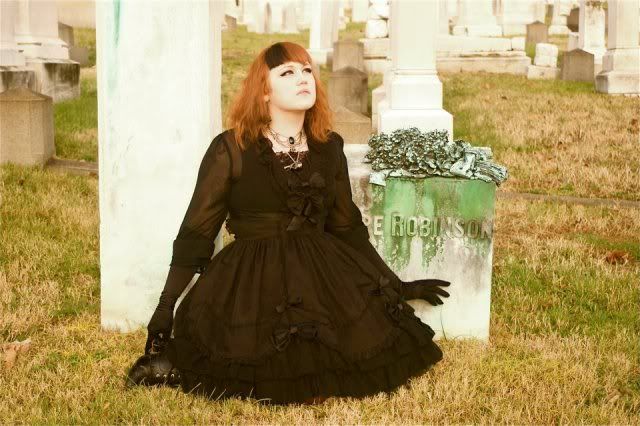 Outfit Rundown:
JSK: Bodyline
Gloves: Spirit Halloween
Bolero: Thrifted
Boots: T.U.K.
Jewelry: Spencer's